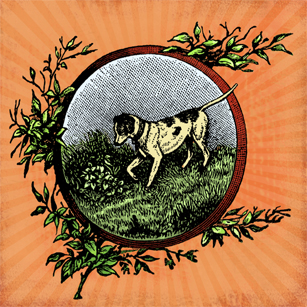 *This painting is available in a variety of print sizes. Check below ▼
Dog's Life ©2010Pegeen Shean
It's a wonderful dog's life--digitally colorized and modernized!
Digitally reworked image of a dog from "The Busy Man's Friend" Copyright 1896.
Dog's Life
*
I have made this painting available for cards, prints (framed or unframed), and canvas prints. All are available in various sizes. Click on the companies below to see the products available with this artwork.